HIV Prevention Has An Equity Problem. Here's What Needs to Change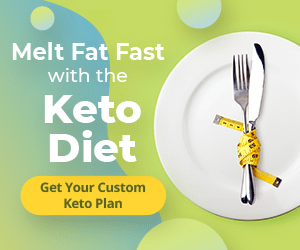 Michael Chancley, communications director, PrEP4All, and PrEP consumer.
AIDSVu.org: "Native Knowledge: Louisiana."
CDC.gov: "HIV and Ladies: HIV Diagnoses," "HIV Surveillance Knowledge Tables. Desk 3a," "PrEP Effectiveness,"
FDA.gov: "FDA Approves First Injectable Therapy for HIV Pre-Publicity Prophylaxis," Dec. 20, 2021, "FDA approves second drug to prevention HIV an infection as a part of ongoing efforts to finish the HIV epidemic," Oct. 2, 2019, "FDA approves Cabenuva and Vocabria for Therapy of HIV-1 An infection."
Daybreak Ok. Smith, MD, epidemiologist and medical officer, CDC.
HIV.gov: "FDA approves first drug for decreasing the chance of sexually acquired HIV an infection," July 16, 2021.
Kimberly Smith, MD, senior vice chairman and head of analysis and growth, ViiV Healthcare.
Maggie Czarnogorski, head of innovation and implementation science, ViiV Healthcare.
Dora Martinez, MD, medical director, Westbrook Clinic, McAllen, TX.
DataUSA.io: "Cameron County, TX."
PleasePrEPMe.org: "Harlingen, TX," "McAllen, TX," "Brownsville, TX."
AIDSVu.org: "Cameron County, TX."
Audrey Abernathy, head of communications and exterior affairs, ViiV Healthcare.
Sean Bland, JD, senior affiliate, Infectious Ailments Initiative, O'Neill Institute for Nationwide and International Well being Legislation, Georgetown Legislation.
AmfAR.org: "Lengthy-Appearing HIV Therapy and Prevention Are Coming: Getting ready for Potential Sport Changers."
Melinda Stubbee, spokesperson, ViiV Healthcare
JAMA Community Open: "Characterization of HIV Preexposure Prophylaxis Use Behaviors and HIV Incidence amongst US adults in an built-in well being care system."
Convention on Retroviruses and Opportunistic Infections: "PrEP Use and Referral: Black Companions of Individuals With HIV in Associate Providers, 2019."
AIDS and Habits: "The impression of affected person race on scientific selections associated to prescribing HIV pre-exposure prophylaxis (PrEP): Assumptions about sexual threat compensation and implications for entry."