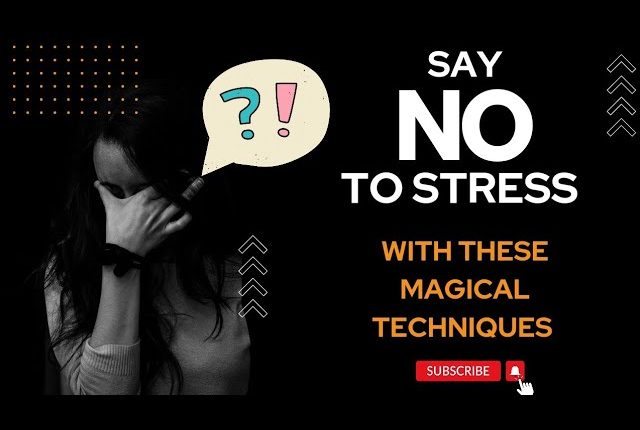 Feeling Overwhelmed? Learn to Manage Stress With These Techniques!
If you're feeling overwhelmed, stressed out, and just can't seem to get your life together, Don't worry because you're not alone! A lot of us struggle with stress from time to time. In this video, I'll teach you some techniques to help you deal with tension and manage it better.
From self-care techniques to breaking the cycle of stress, this video has everything you need to get your life back on track! There are a lot of people out there who don't know how to deal with stress, and as a result, their lives are a mess. But you don't have to be one of them!
In this video, we're going to teach you how to manage your tension the right way. By the end of the video, you'll be able to deal with stress in a healthy way and feel happier and more in control of your life! If you like this video, please SUBSCRIBE! Stay safe and Love all. 😍
CHANGE YOUR LIFE WITH THESE VIDEOS:
Why Keto Diet is the Holy Grail of WEIGHT LOSS
https://healthylifemechanism.com/hlm
How Stress Affects Your Body
10 Drinks and Foods That Increase Diabetes Risk
#health #healthylifestyle #healthyliving #Stress